James Blake's New Album The Colour In Anything Out Tonight, Hear Three New Tracks
James Blake has been hinting at details about his third album for well over a year now — first it was called Radio Silence, now it's officially going to be called The Colour In Anything. Turns out we won't have to wait for long to hear the whole thing — Blake came on Annie Mac's BBC Radio 1 show tonight to announce that it will be "out in a few hours" at approximately midnight BST (7PM EST), and he worked with Rick Rubin to produce the album. He also shared shared two new tracks, the former title track "Radio Silence" and a Bon Iver collaboration called "I Need A Forest Fire." Another new one, "My Willing Heart," has also been released. You can listen to the BBC broadcast and stream all the tracks below.
Here's the album artwork and tracklist, which Blake shared via Instagram: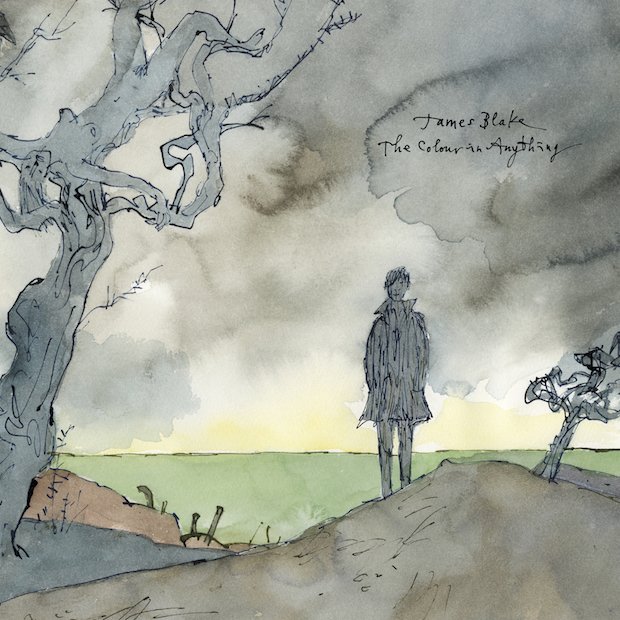 Tracklist:
01 "Radio Silence"
02 "Points"
03 "Love Me In Whatever Way"
04 "Timeless"
05 "F.O.R.E.V.E.R."
06 "Put That Away And Talk To Me"
07 "I Hope My Life (1-800 Mix)"
08 "Waves Know Shores"
09 "Choose Me"
10 "I Need A Forest Fire"
11 "Noise Above Our Heads"
12 "The Colour In Anything"
13 "My Willing Heart"
14 "Two Men Down"
15 "Modern Soul"
16 "Always"
17 "Meet You In The Maze"
The Colour In Anything is out later tonight.
UPDATE: Stream it here.